REPORTER:30's female
2019.08.08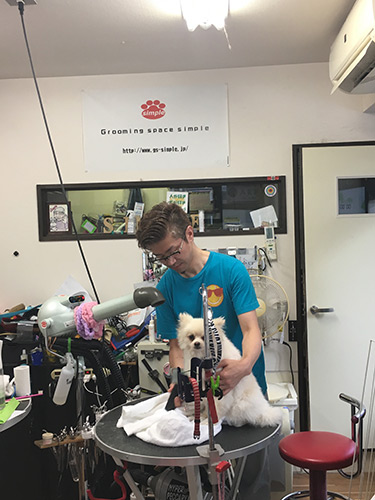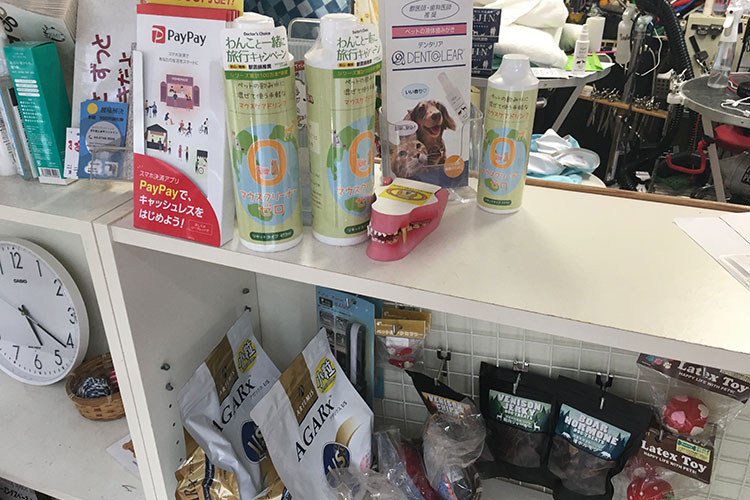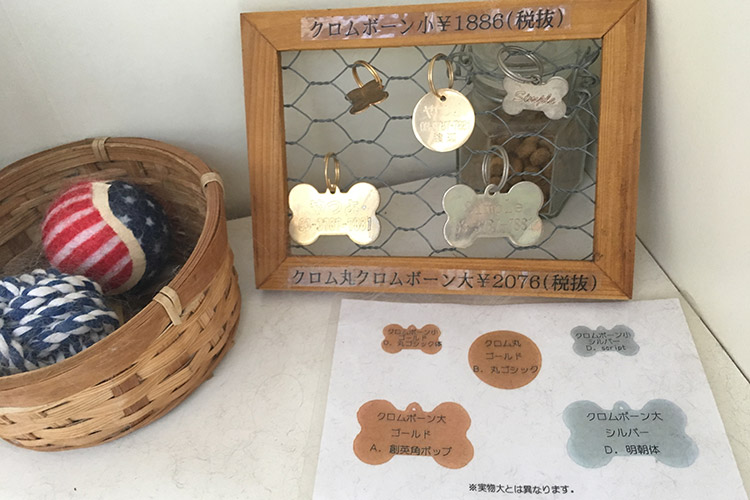 Grooming space simple
OIMACHI/FUTABA
4-24-1 Futaba, Shinagawa-ku

03-3787-7881
The owner has the experience of a dog groomer for more than 25 years. There is no lie to the signboard of "Store for dogs with a gentlest shampooing in Japan". Store uses shampoo with its component fully displayed with ultra-soft water leaning against the heart of the dog. The store is interviewed many times by TV and magazine for its top level trimming skill. Any type of dog with its "personality" is OK. The owner is fully loved to dogs who goes as volunteer to trim a dog at an animal welfare group. The shop only sells products owner trusts like dog foods that even human can eat, mouth cleaner for healthy teeth, and so on. Owner communicates with the dog to groom best with rich knowledge and heart.
FEATURES
We have prepared services for foreigners.
TAX FREE

Sorry.This service is unavailable.

ELECTRONIC PAYMENT

Accepts QR Code Payment (PayPay)

MULTILINGUAL COMMUNICATION

Will use smart phone application for communication

MULTILINGUAL DISPLAY

Sorry.This service is unavailable.

Wi-Fi/CHARGING SPOT

Sorry.This service is unavailable.

RELIGIOUS MEALS/VEGETARIAN MEALS

Sorry.This service is unavailable.

NON-SMOKING

No Smoking allowed

JAPANESE STYLE

Detailed high skill
REMARKS
We value communication with the owner for dogs to relax.